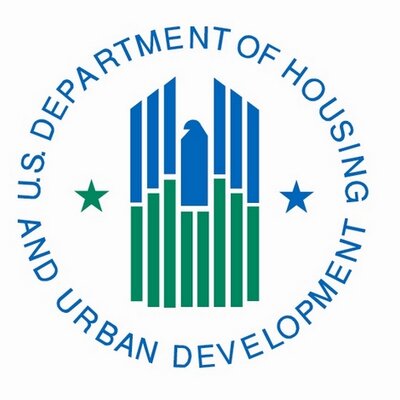 A HUD home is a 1-to-4 unit residential property acquired by HUD as a result of a foreclosure action on an FHA-insured mortgage. HUD becomes the property owner and offers it for sale to recover the loss on the foreclosure claim.
Who Can Buy a HUD Home?
Anyone who has the required cash or can qualify for a loan (subject to certain restrictions) may buy a HUD Home. HUD Homes are initially offered to owner-occupant purchasers (people who are buying the home as their primary residence). Following the priority period for owner occupants, unsold properties are available to all buyers, including investors.
Should I Get a Home Inspection?
HUD does not warrant the condition of its properties and will not pay for the correction of defects or repairs. Since the new owner will be responsible for making needed repairs, HUD strongly urges every potential homebuyer to get an inspection from a licensed professional home inspector.
If you are interested in acquiring a HUD Home that is in need of repair, you may be interested in applying for an
FHA 203(k) Rehabilitation Loan
. When a homebuyer wants to purchase a house in need of repair or modernization, the homebuyer usually has to obtain financing first to purchase the dwelling; additional financing to do the rehabilitation construction; and a permanent mortgage when the work is completed to pay off the interim loans with a permanent mortgage. Often the interim financing (the acquisition and construction loans) involves relatively high-interest rates and short amortization periods. FHA's 203(k) Rehabilitation Loan is designed to address this situation. The borrower can get just one mortgage loan, at a long-term fixed (or adjustable) rate, to finance both the acquisition and the rehabilitation of the property.
What About Financing?
HUD does not provide direct financing to buyers of HUD Homes. Buyers must obtain financing through either their own cash reserves or a mortgage lender. If you have the necessary available cash or can qualify for a loan (subject to certain restrictions) you may buy a HUD Home. While HUD does not provide direct financing for the purchase of a HUD Home, it may be possible for you to qualify for an FHA-insured mortgage to finance the purchase.
Does FHA Offer Any Special Discount Sales Programs?
FHA REO properties located in designated Revitalization Areas are available at a reduced sales price to law enforcement officers, teachers, firefighters, emergency medical technicians, nonprofits and local governments. Read more about these Good Neighbor Next Door Initiatives.
About Good Neighbor Next Door
Law enforcement officers, pre-Kindergarten through 12th grade teachers, firefighters, and emergency medical technicians can contribute to community revitalization while becoming homeowners through HUD's Good Neighbor Next Door Sales Program. HUD offers a substantial incentive in the form of a discount of 50% from the list price of the home. In return, you must commit to live in the property for 36 months as your sole residence.
How the Program Works
Eligible Single Family homes located in revitalization areas are listed exclusively for sale through the Good Neighbor Next Door Sales program. Properties are available for purchase through the program for seven days.
How to Participate in Good Neighbor Next Door
Check the listings for your state. Submit your offer through a Registered HUD Agent. If more than one person submits an offer on a single home, a selection will be made by random lottery. You must meet the requirements for a law enforcement officer, teacher, firefighter or emergency medical technician and comply with HUD's regulations for the program.
HUD requires that you sign a second mortgage and note for the discount amount. No interest or payments are required on this 'silent second' provided that you fulfill the three-year occupancy requirement.
The number of properties available is limited and the list of available properties changes often.
Where Can I Learn About Available HUD Properties?
Property listings are posted on HUD's website. You must use a HUD Registered Agent in order to view and submit offers on HUD properties. All HUD homes are sold as-is and a Home Inspection is highly recommended.
We at
DIVISION 7 REAL ESTATE
are your
HUD Home Experts
.